Vast Mobile App Development
Services We Offer
Competency Assured
We're competent to develop large scale enterprise apps with compelling features for established businesses.
Seen never lets you walk alone
We help start-up ideas to transcend to digitally enthralling solutions with persuasive features.
Just the best team
Our team of alpha geeks is committed to their passion which reflects in their zeal to bring about in innovation in the realm of technology.
We are second to none in providing app development for startups.
Any startup idea, if not backed by an apposite app, fails to reach the target audience to achieve the foreseen results. With a preliminary Proof of Concept analysis and a well-defined prototype, it becomes easy to manifest the competitive idea to a substantial mobile application.
1
Struck with an idea and having difficulty to transformation into a startup app? We're startup app development company to the rescue. We take it in our stride to offer comprehensive mobile app development for startups with proof of concept and harness the business to unleash its true potential. Right from conceptualizing the idea at its seeding stage to the execution in its proliferating stage and achieving greater scalability when the business has out-paced its growth expectations, we cover it all under our ambit. The erudite knowledge our app developers have crafted numerous startup app for startups to cater best for many industry verticals.
Unique Design
Friendly user experience
Security assured
Robust Capabilities.
LET'S GROW TOGETHER
02
TOP MOBILE APP DEVELOPERS
Seen Technologies is known to develop apps that are eye-catchy, user friendly and that can be used to facilitate all your business processes and address even the smallest problem that you may be facing. We as a team, are passionate about developing solutions in the form of a mobile app towards all your needs. Our mobile app developers can transform your ideas into an attractive app, thanks to the experience that can be measured across dozens of successful projects.
What differs us from other mobile app development companies is our commitment towards understanding the requirements and problems of our clients first, as we believe, that our real success lies in the success of our clients.
Read More
Why choose us to watch this video know more
Whats our clients said about
Stike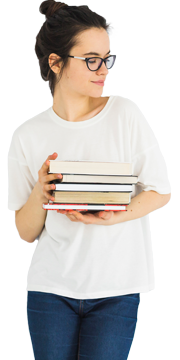 Internal stakeholders are satisfied with the quality of their deliverable. The team's demonstrated technical ability combined with their responsiveness makes Seen Technologies  a competitive agency in the mobile app development space
Olivar Lucy
CEO at Mama's Daycare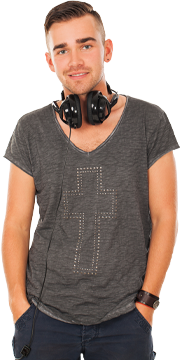 Working with Seen Technologies on  helping
incredible projects for incredible people showed me the impressive work ethic that they have.
A very human way to treat their clients and it is amazing how they accomplish their promises.
We always try to be the best support to you as possible
Qualify your leads & recognize the value of word your customer will love you
Contact Us